At the beginning of what the media began calling the 'Scopes II' trial I thought it would become more polemical than it turned out. I began collecting media reports, commentary, cartoons, defences and attacks published here and there by some of our leading scientists—I started at the very beginning and continued for about four months.
* I collected everything from science and Church to morality, philosophy, etymology, politics, poetry and parody, like the clever and funny web-site called the Spaghetti Monster. Also a bit of history, historical quotes on the subject and transcriptions of interviews and debates with Richard Dawkins and the like.
* Unfortunately the trials weren't as amusing as they might have been if the Intelligent Design camp had better arguments and more credible support but in the end I think I have compiled a fascinating and entertaining document.
* It covers both sides thoroughly and, I hope, with a minimum of repetition (and includes links to further reference).
* I have added my two cents here and there in red. It is chronological with dates noted. I originally saved it to a very large (260 page) Word.doc which I have converted to 11 pages of web site weighing between 30 and 130 or so kbs each.
---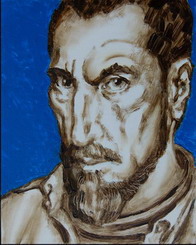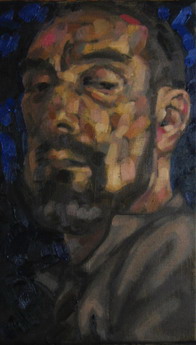 ---
may-2009

---

We forgive he who bores us more readily than he who is bored by us.
FRANÇOIS, duc de La ROCHEFOUCALD
Nothing can possibly be conceived in the world, or even out of it, which can be called good, without qualification, except a good will.
IMMANUEL KANT
Beauty is God; and art: as close to the divine as we may aspire.
PAUL HERMAN
If the rich could pay the poor to die for them, the poor could, at last, earn a good living.
ANON

For me, painting is a way to forget life. It is a cry in the night, a strangled laugh.
GEORGES ROUAULT
Life is short, art is long, opportunity fleeting, experience treacherous, judgement difficult. HIPPOCRATES

Click here to try Paul's fun and challenging: Art-Q Quiz! pg1 - pg2 - pg3
---
I just added a visit counter exclusive to this Blog, separate from the rest of the Site, that surprised by making me realize just how many people read it! I have been working on longer fiction and haven't taken the writing time for anything new in these pages for more than a month but I am encouraged to make more effort for those of you who come back (I only wish more of you would write to me with your thoughts!)
I'll start this new, 8th page, of the 'Mental Workshop' with a fact I thought curious and I will add a new short story soon...
A Curious Fact (1150 words)
I was researching world demographics for something I am writing and found that any demographic you can think of has been studied, right down to the number of people by geographical location who comb their hair on the left or right! Although it wasn't what I was looking for I was naturally attracted, and distracted from my purpose, to spending some time looking at comparative religious densities and their histories.
I have never converted to a religion nor, for that matter, have I ever had a religion to convert away from. Despite having spent a great deal of time buoyed among the faithful in churches and temples of all kinds, I am often downright anti-religious. So I sometimes ask myself: why the fascination for theology? And I suppose the answer must have something to do with its being a history of Man's intuitive thought just as philosophy is of his logical, they are each respectively, metaphors for the emotional and intellectual sides of human nature.
I remember what that most charming of historians, Will Durant, said of religion's place in history though he himself was an atheist: (paraphrased from memory) "Religion rocks the cradle of civilization while philosophy carries its coffin to the grave"
I don't want to open a debate about moral relativism it is just that I have been feeling like the world atmosphere has been more open to atheism than at other times. I am referring here to theology, not the minority extremists of any faith or the wars in religion's name that are really about power, property, prosperity or, even more: penury.
Although well over a fifth of the world's population believe in religions that differ little from early polytheistic animism, it seems to us of European descent, that religion shows a trend from being an answer to many questions with gods for any phenomenon that impressed, as well as the power of things, from mountains and trees to tornados, torments and torrents; from which one could defend himself with amulets, talismans and totems- evolved along a steady path to monotheism and the answers to only three important questions: Why am I here? How can I find a way to believe in my irrational and innate sense of immortality while ignoring the evidence, which surrounds me wherever I look, that death is permanent? And finally: How did all of it, and I, come to be here?
As shockingly recent as the 17th century Salem witch trials seem to Americans, it was a tiny, isolated and short-lived mass hysteria that took very few actual victims* compared to say, the Spanish Inquisition that was in many ways more powerful than any European kingdom well into the 19th century and their revel in the power to be cruel for the ambition to power, also exceeded most political states. Just as the Holy Roman Empire's did.
Yet there have been moments like the late 18th century where it was an open secret among the educated from Voltaire, to Tolstoy and Kant in the following century, who felt a moral obligation not to tell the lower classes there was no God because they would take away the consolation their irrational faith provided them, without being able to offer anything to replace it (like the education, fine houses and discretionary time they themselves had at their disposal to consider God's death in). In a sense they took on the rôle of martyrs to intellectualism, suffering the angst of existentialism alone, while acting on the same moral imperatives as the religions they discredited.
Within an atmosphere of media-fed religious hysteria, even in a clearly secular state such as the United States**, questions are raised by its highest leaders of constitutional representation for religion on the basis of majority beliefs. The President himself is prompted at his inauguration to repeat the words: "So help me God" after swearing diligent service in his post. There can be no question whatever that Obama considered whether or not to repeat Washington's improvised line before deciding not to volunteer it, but must have recognised in the moment and in front of billions of viewers, doing anything but allowing himself to be cowed into sheepishly repeating the words, would have caused world-wide scandal. But what if he had answered instead?: (regardless of his personal dogma) "I have given my word, it will have to do, with or without God's help"
The New Age phenomenon makes it easier to find people who will answer the question: "Do you believe in God?" with a 'no', but if you ask a few pointed questions you'll find nine out of ten of them have simply made the terminology more vague. In fact they believe in everything their parents did, but by erasing the rigid definitions they can allow themselves opinions without needing arguments to support them, a 'light' version of the same paradigm.
However: such phenomena as the best-sellers Hitchens, Dawkins and A.C. Grayling have written advancing atheism against all faith is unprecedented, just as is the extraordinary popularity of the book The Da Vinci Code based on its criticism of historical Christian thought. Or even the sensationalising into television entertainment of the gospels according to the Nag Hammadi papyri, contemporary to the evangels of the New Testament but of a different testimony; rather than fomenting outrage, scandal, distressing introspection or profound crises of faith it becomes an alternative to 'reality TV'.
The curious fact that engendered these thoughts was that of the fifty or so religious affiliations whose number of members were compared on a chart, I noticed that the percentage of atheists in the U.S. population increased by .09%, from .07% between 1990, to 1.6% in 2008 (1,186,000 to 3,606,000). About the same as the number of Episcopalians, more than the number of homosexuals or Jews***. Combine this with the biggest change in percentages over the same 18 years—a 5.8% decrease in mainline Christians accompanied by a 3.4% rise of non-denominational Christians—and I must ask myself: is the conversion rate a trend? A fad? A reaction to the difficulties of the times? Realism? Loss of hope? Science forcing us to face the facts?
footnotes:
* Including both the executed and those who died in prison, about thirty people. Return
* Even in a country as rich, modern and famed for clear-thinking philosophers as Austria, they tax 10% of all wages for the Catholic Church. One is allowed exemption only with a paper signed by a church representative saying you are excommunicated- and before he does he will warn you that you will spend eternity suffering the tortures of the damned for the decision. Return
** I cross-referenced these statistics and found that claims varied but were close enough to each other to be credible. Return
page 2
---