Answer- 9.5 heads tall! Examples below:
Parmigianino:
Madonna of the Long Neck
1534
Oil on wood
219 x 135 cm
Galleria degli Uffizi, Florence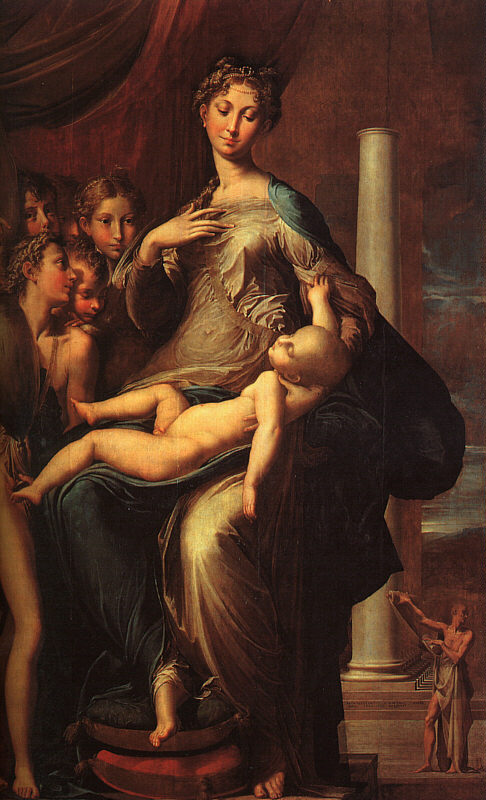 Or even one of Michelangelo's beautiful men with potato breasts stuck on (no disrespect intended, he was the greatest!)

Or this beautiful & thoroughly modern-looking nymph by Bartolomeo Ammanati.

---
Home | About | Biography | Press pg 1 - 2 - 3 | Murals pg 1 - 2 - 3 - 4 - 5 - 6 | Nudes pg 1 - 2 - 3 - 4 | Portraits pg 1 - 2 - 3 |
Sculpture | Drawings | Still lifes pg 1 - 2 | Copies pg 1 (Tamara) - 2 (Old Masters) - 3 (Impressionists) - 4 (Various) | Watercolour |
Landscape | Swimming pool | Site map | Portrait rates | Paul's Mental Workshop | The God Blog pg 1 of 11 |
Art-Q quiz! pg 1 - 2 - 3 | Victor Herman- paintings | Animation | Privacy Policy | Contact Form | E-mail